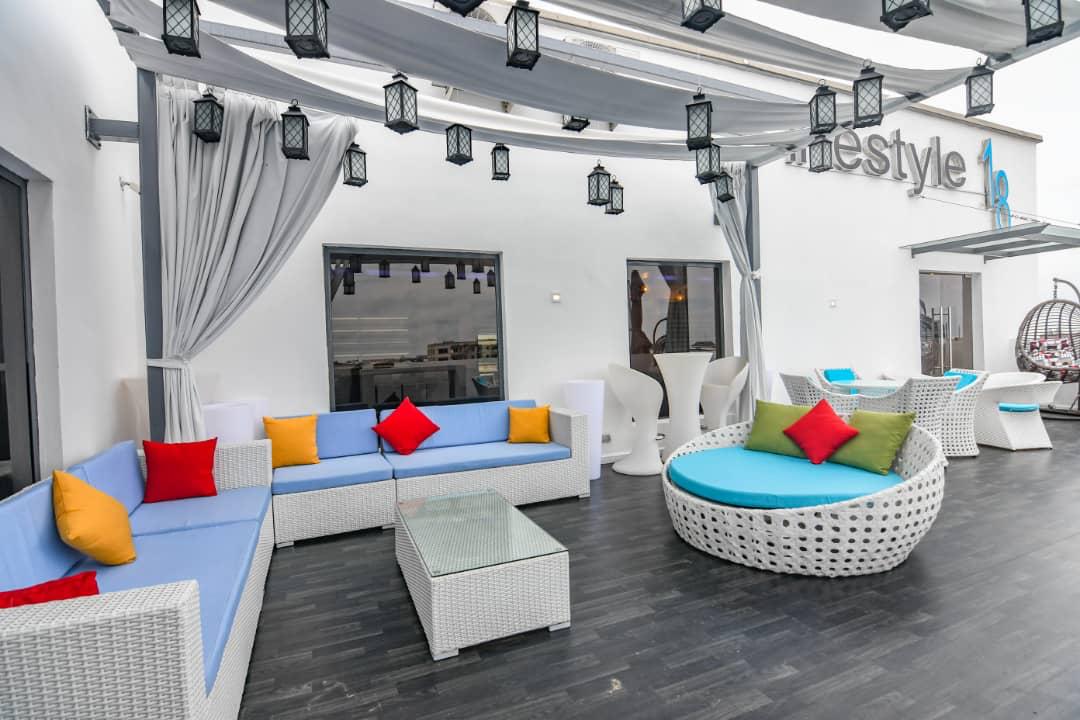 Imagine taking a backpacking trip to a town and you plan staying for 2-3 weeks and let's say a hotel might not do the trick but you want to feel a bit at home away from home. This is exactly what Lifestyle 18 is, a home away from home. A sister company to the Kohinoor Mall, LifeStyle 18 is a block of short-let apartments, equipped with 18 tastefully furnished living quarters – 1 & 2 bedroom apartments, poised to take over the face of the hospitality arena in the Lekki area of Lagos. These apartments have been designed to serve the lifestyle needs of holidaymakers, family getaways, movie shoots, honeymooners, etc.
To make the lodging experience more comfortable, each apartment boasts of:
49'' LED televisions in the living rooms;
43'' LED televisions in the bedrooms;
An impressive selection of cable network channels for your viewing pleasure;
Tastefully made and comfortable couches;
Well equipped kitchens;
Security;
24hr power and more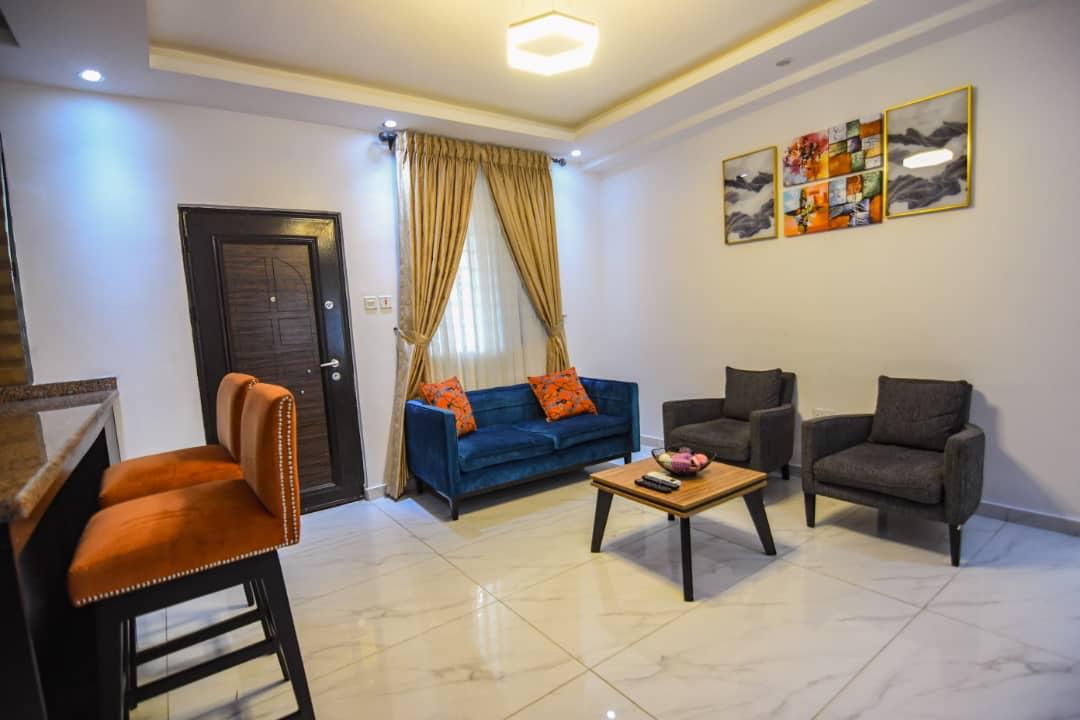 Located in a serene, organized and secure part of Ikate Elegushi, Lekki, LifeStyle18 promises to provide you a wholesome treat as we parade the following facilities and services:
Skyline Fitness Centre boasts of all the modern gym equipment for your fitness needs. Our aerobic sessions are designed to give you both physical and mental rejuvenation. Also available are fitness instructors needed to give you that extra push to help you achieve your fitness goals.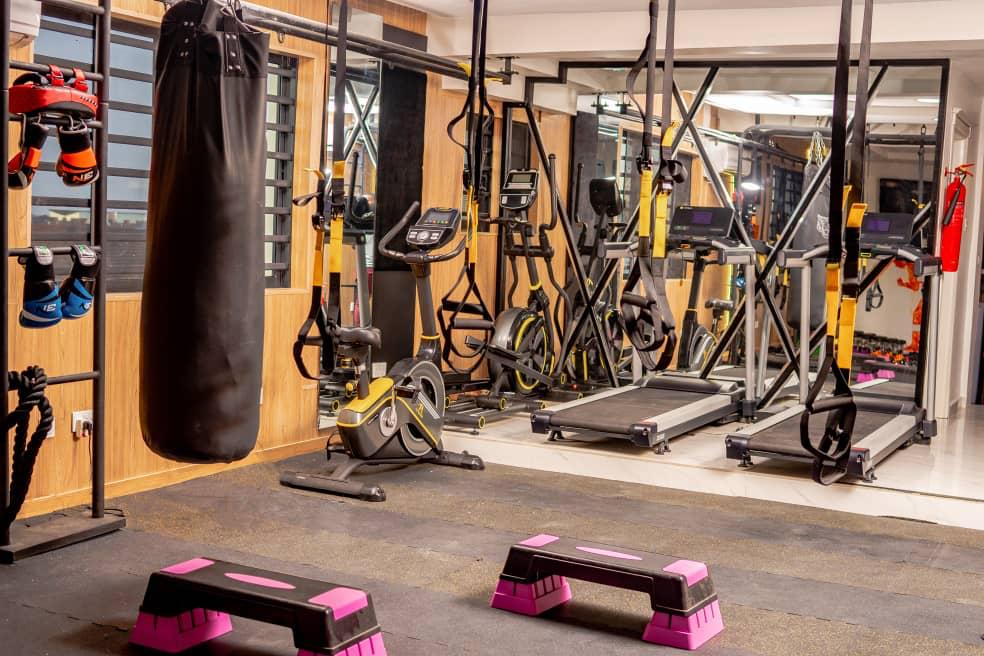 Glam-UP Salon is designed to identify the uniqueness in each woman and accentuate this quality. This is borne out of the consciousness that every woman is beautiful in a unique way. Ours is to ensure that YOU will always be happy, and more glamorous each time you patronize our Glam-UP salon.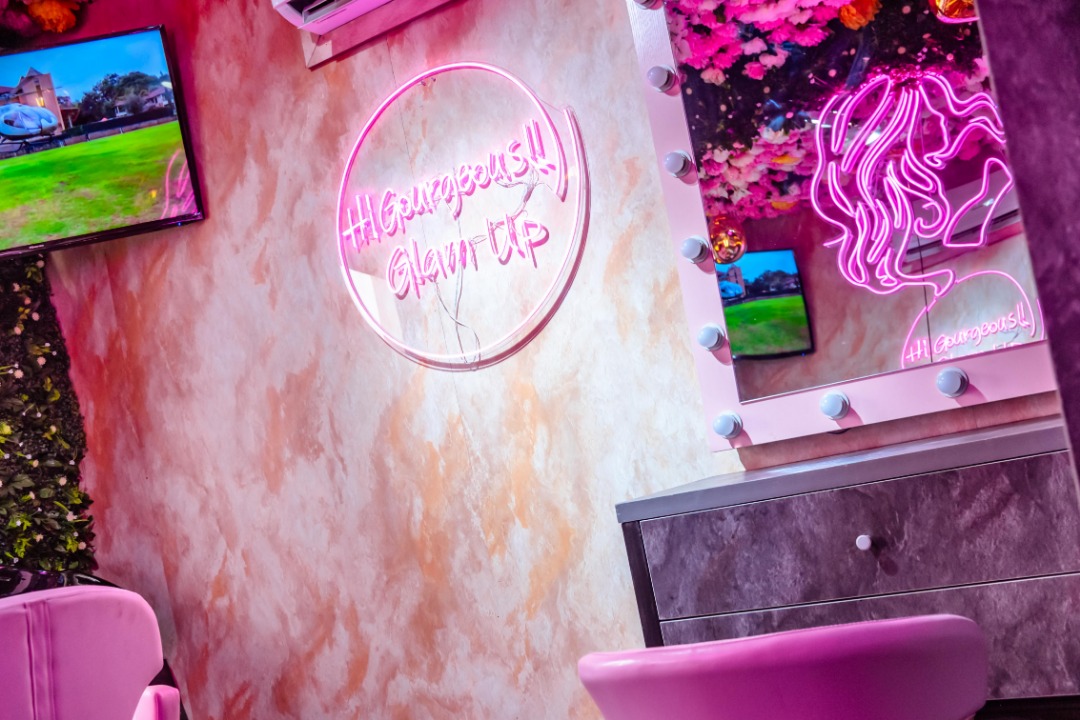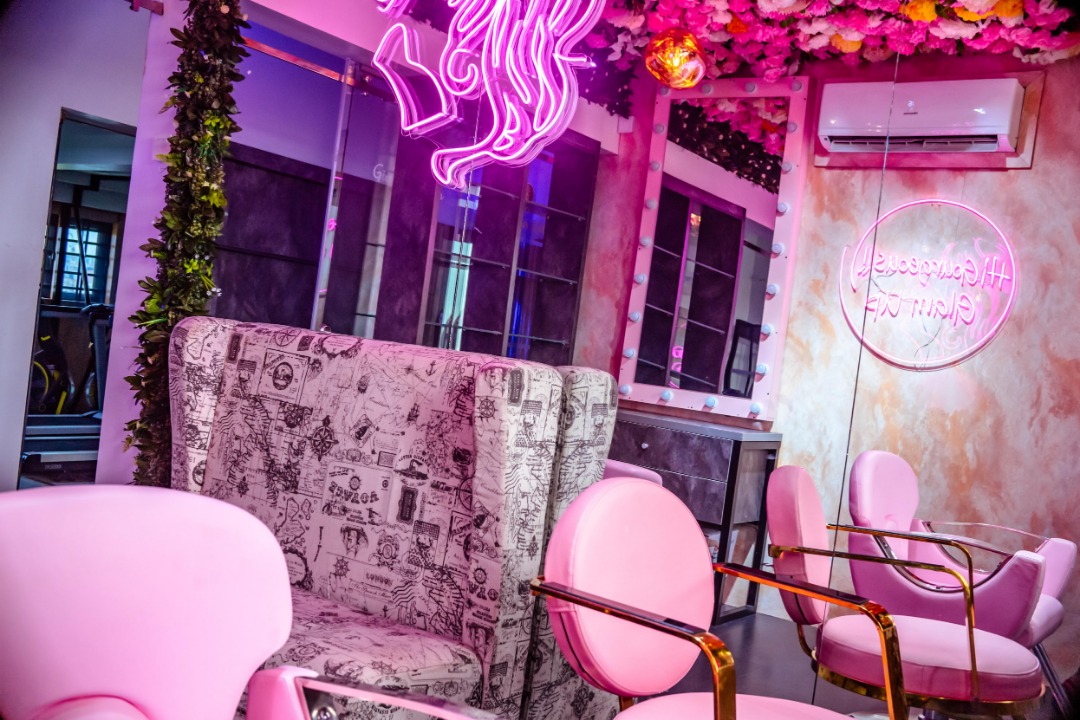 Skyline Spa offers a wide range of fantastic skincare and dermatological solutions from our tailored facials, to massages, scrubs and special baths. No matter your skin concern, we will be able to customize a suitable treatment plan to have you confident and glowing in no time. Our skin treatments are clinically tested, safe, very effective and by our fully qualified and experienced beauty therapists.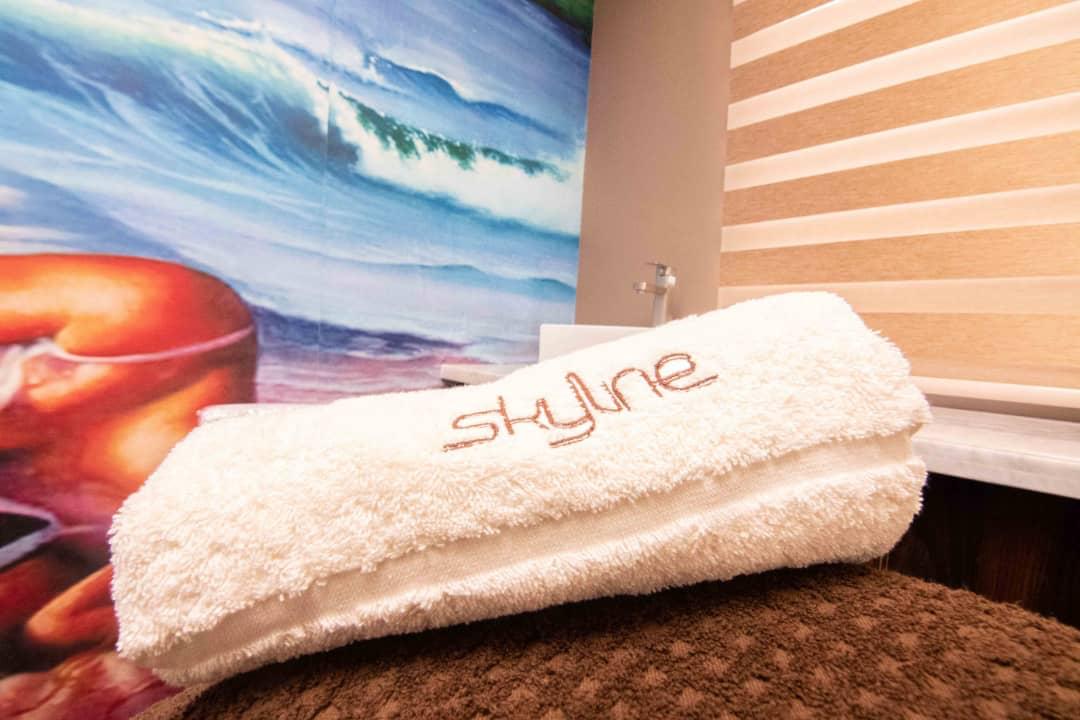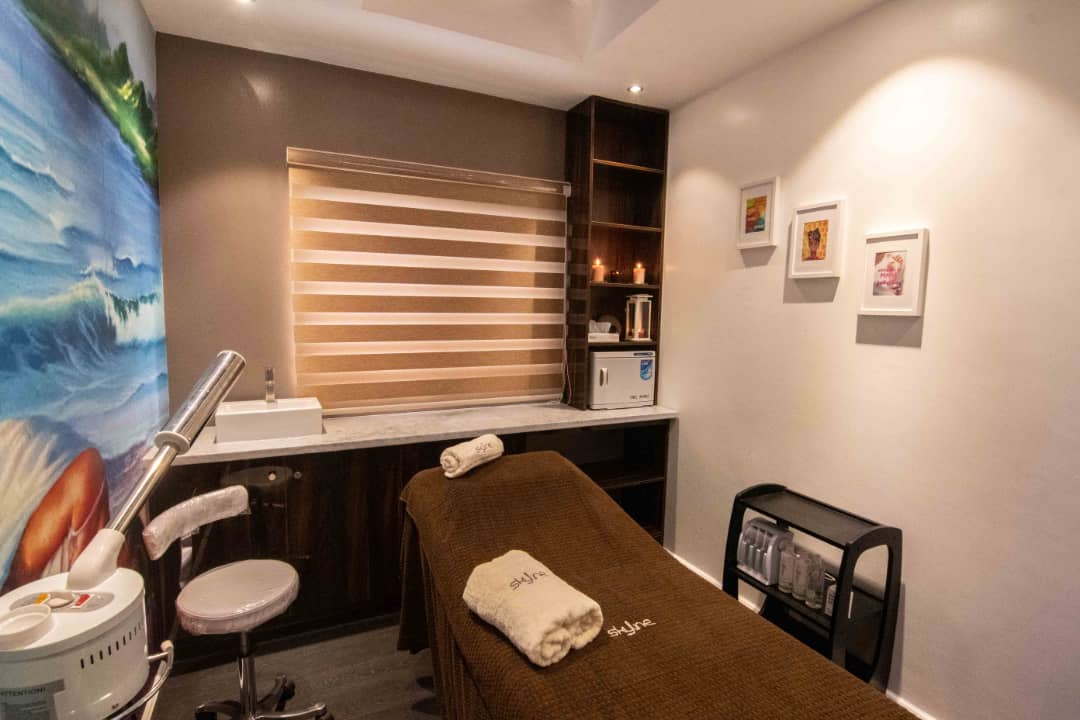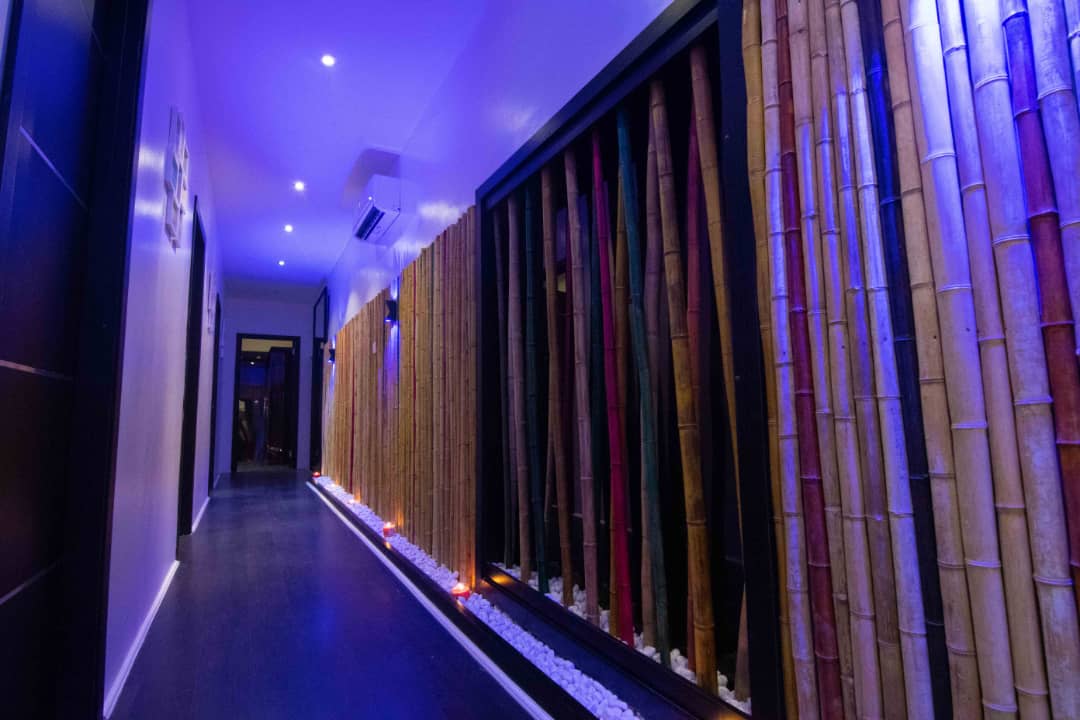 More so, our massage rooms, including the traditional Thai massage – Hamman room, steam room, and other facilities have professional hands to meet your respective needs.
Available also is a world-class Jacuzzi, in which one can soak (alone or with a partner), sipping on some wine, cognac, champagne or whisky while savouring the entire experience. The Jacuzzi, situated adjacent to the couple massage room, provides an aqua relaxation therapy for our esteemed guests. It can accommodate six to seven people at a time, with a widescreen TV for entertainment. Our Jacuzzi is ideal for parties with intimate friends, as well as bridal showers. It's a total package at the LifeStyle18!
Lifestyle Laundry is fully fitted to take care of the laundry needs of the residents of the lifestyle apartments and beyond.
LS 18 (Lounge & Grill) is the rooftop lounge (outdoor and indoor). The all-white décor of the outdoor space gives you the feel of pure bliss and ecstasy. One also has a picturesque view of the skyline, as well as an exciting view of part of the Lagos metropolis from this spot. The night view is simply breath-taking!
Available at the lounge is a wide range of beverages, champagne, spirits, wine, beer and assorted grills for your relaxation pleasure. The outdoor lounge is the ideal go-to place for exclusive birthday parties, bridal shower events, movie shoots, special hangouts and lots more.
The mood lights, fireplace at the bar, TV screens, soccer table provide the perfect ambience in the indoor space of the lounge.
You will truly get the feel of the lifestyle you have always desired at LifeStyle 18.
Madiba Court is a block of exquisitely furnished short let apartments with 2 units of 3-bedroom flats and 3 units of studio rooms in the heart of Ikate Elegushi, Lekki. The apartments are fully furnished with 24-hour power supply, 24-hour security, waste disposal, clean running water, Wi-Fi, etc. for the most comfortable experience.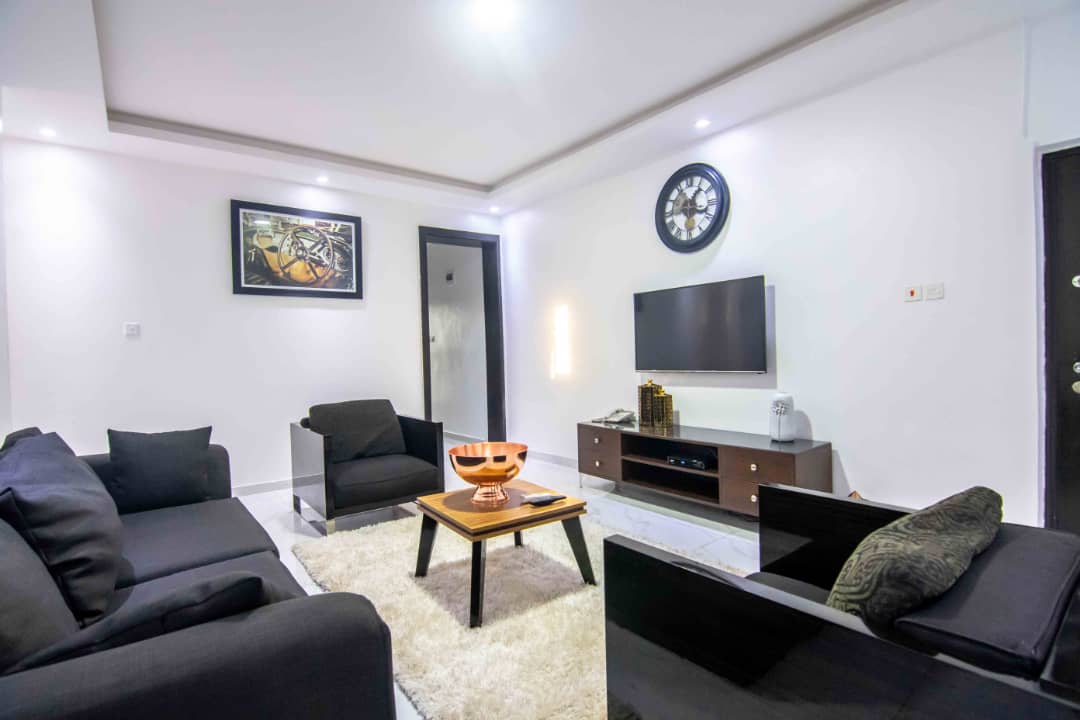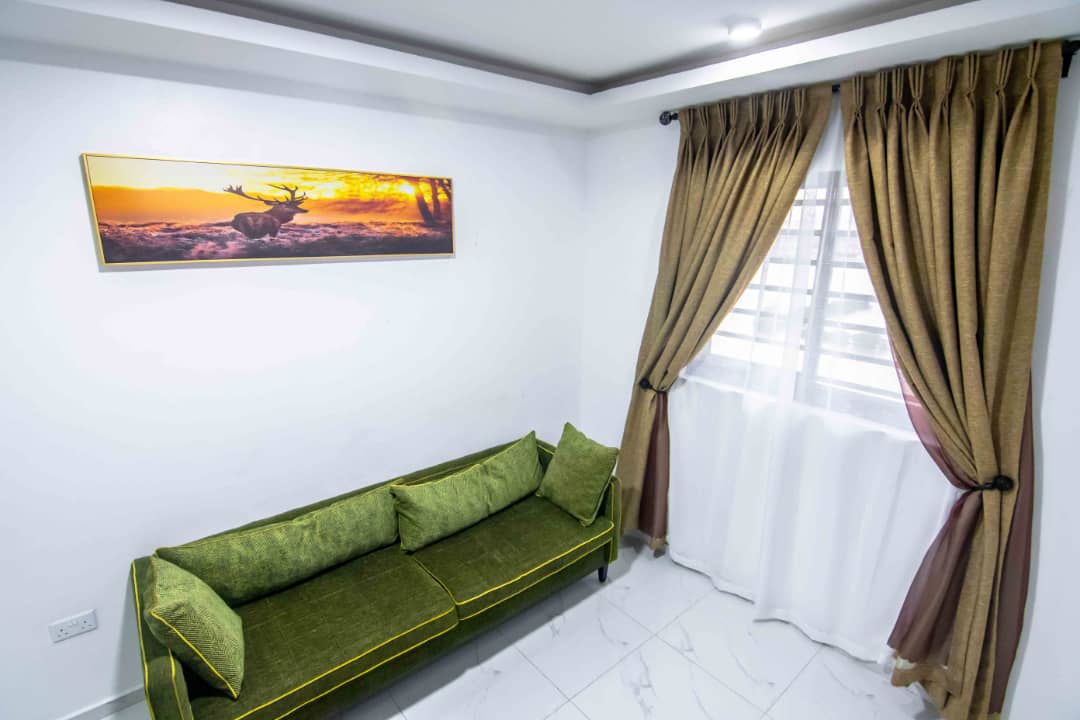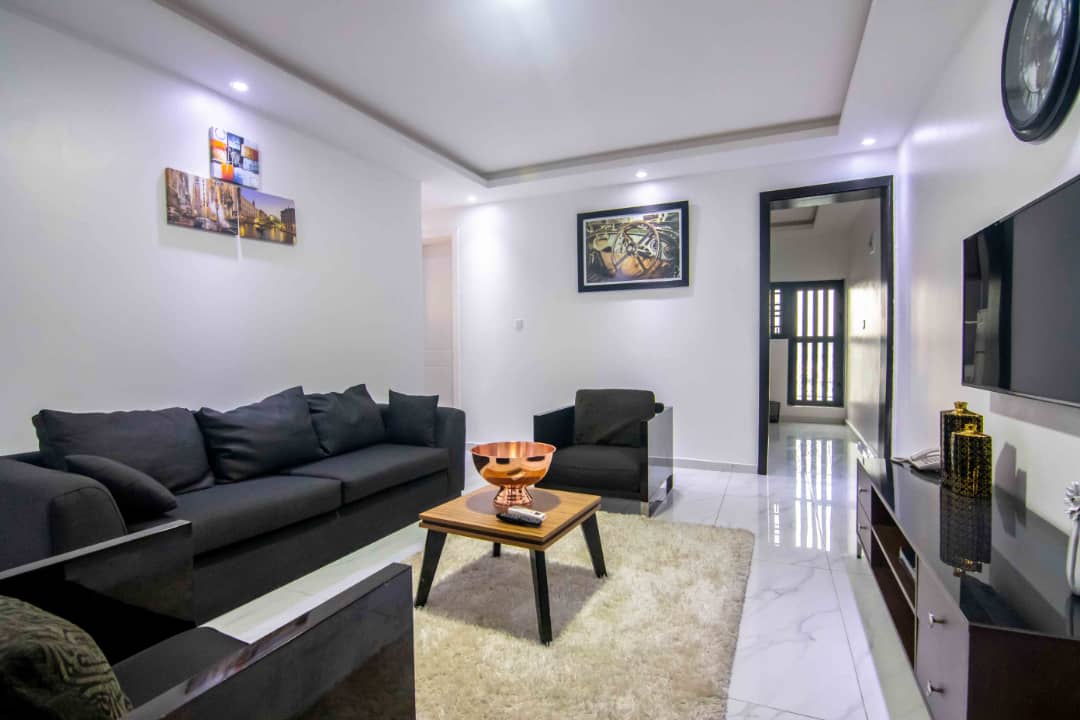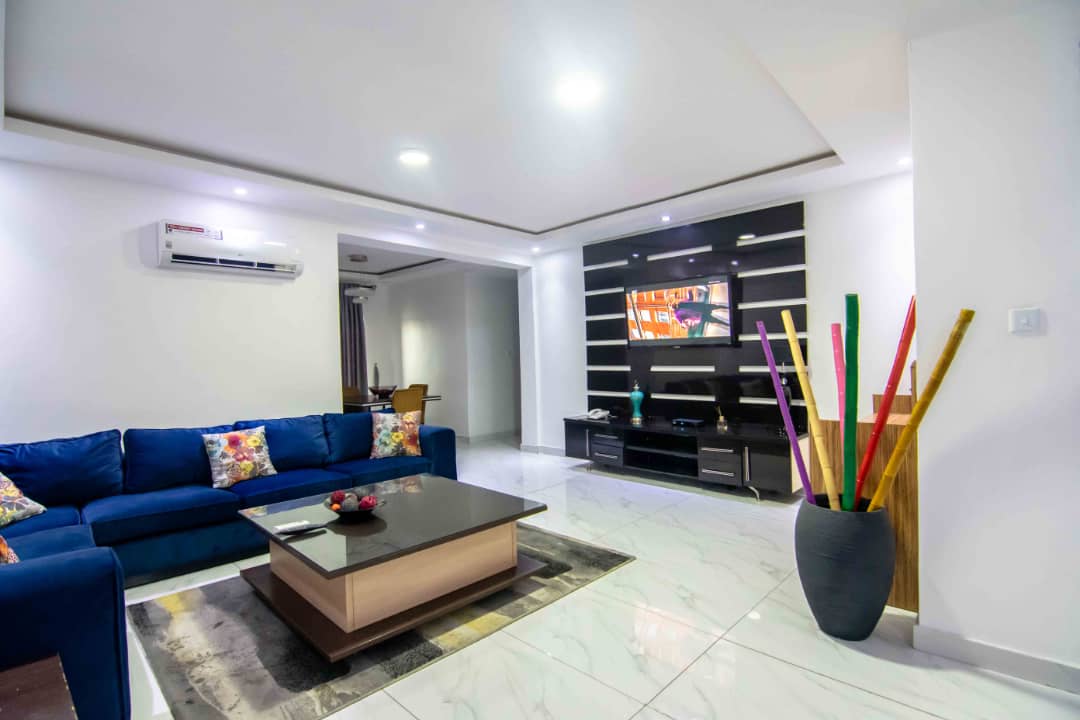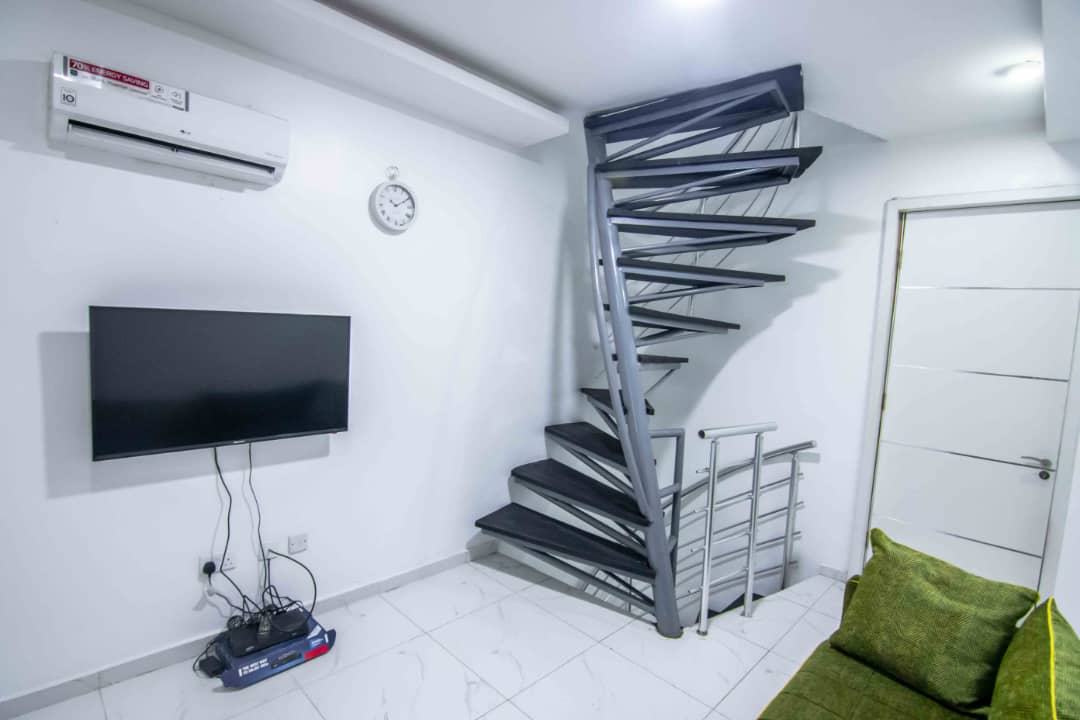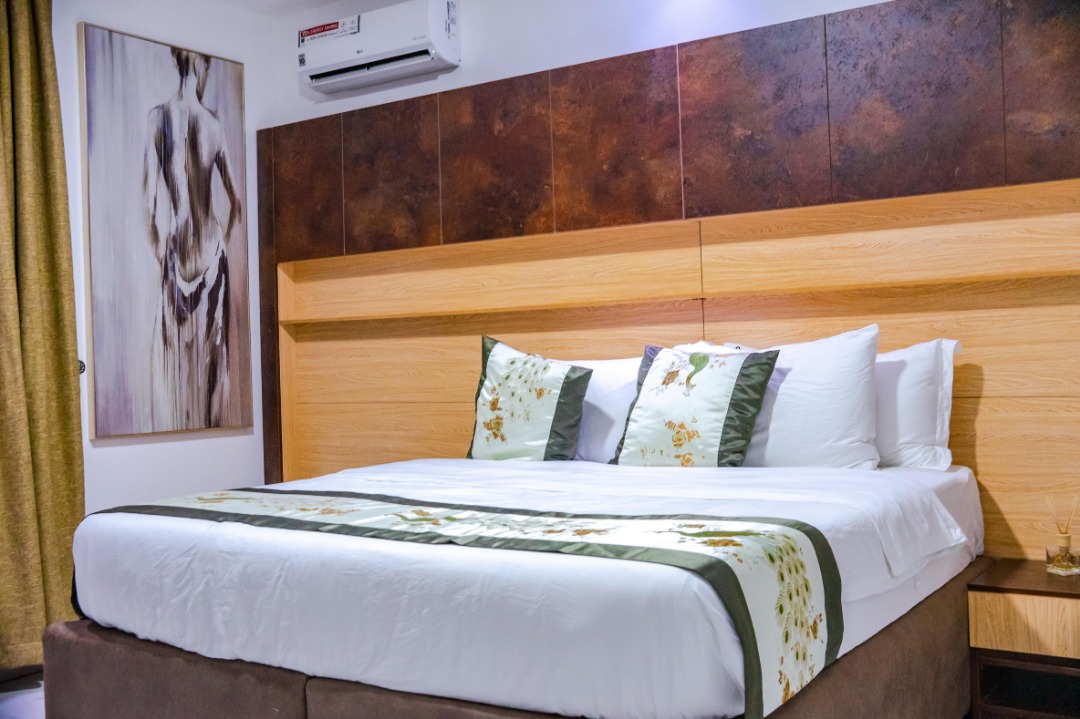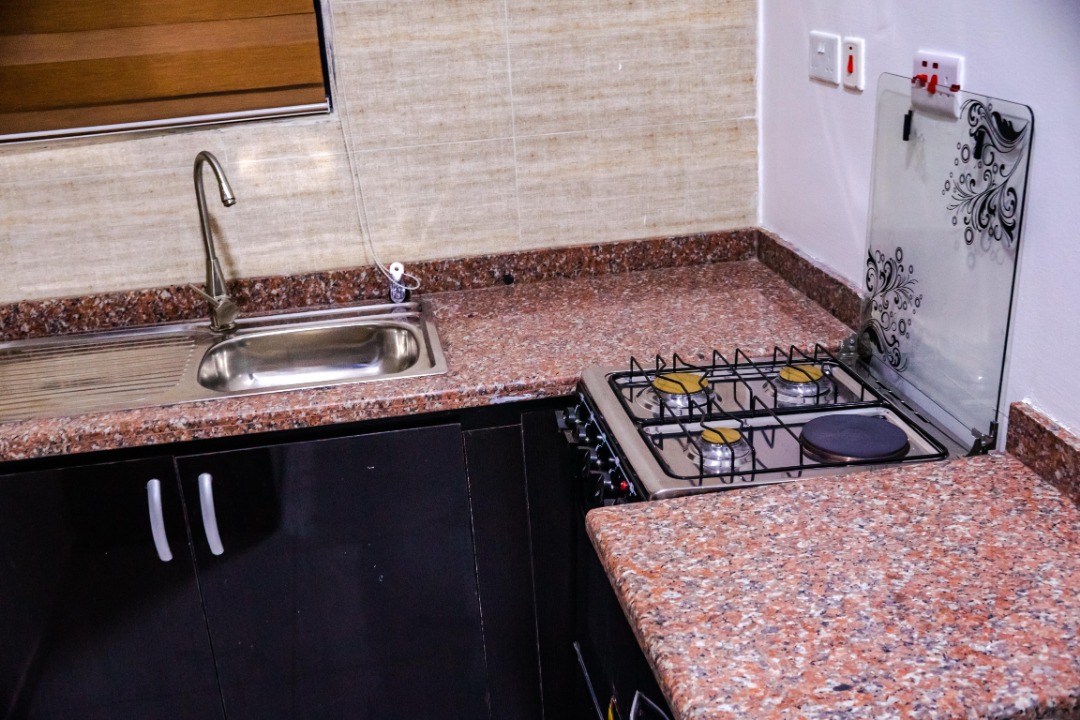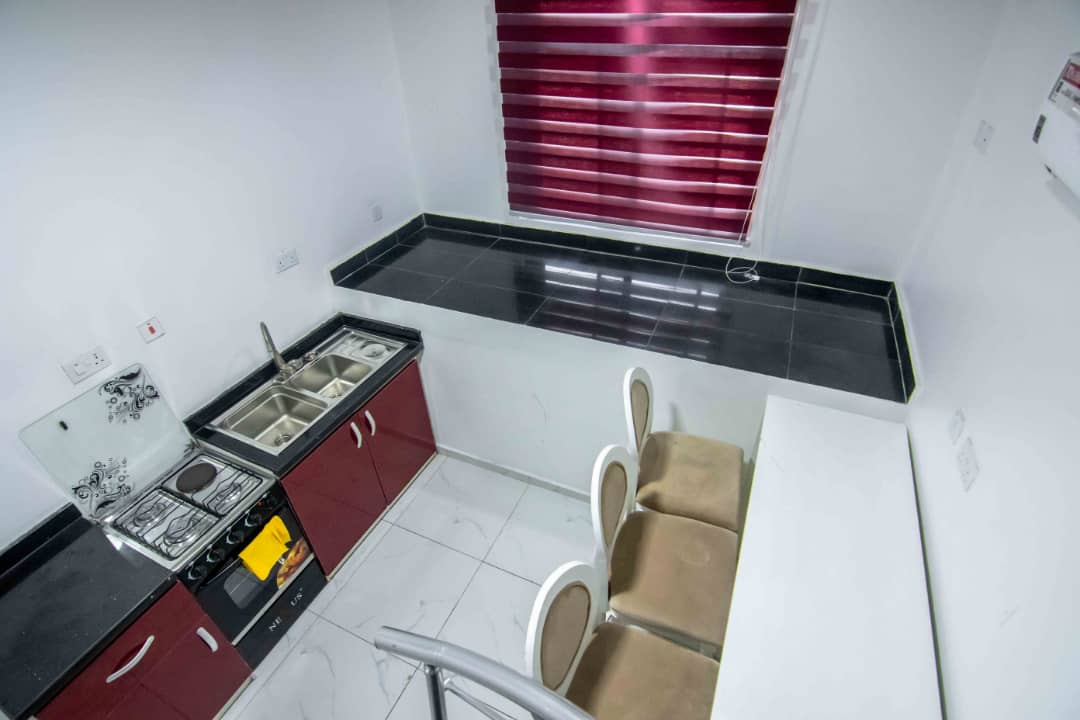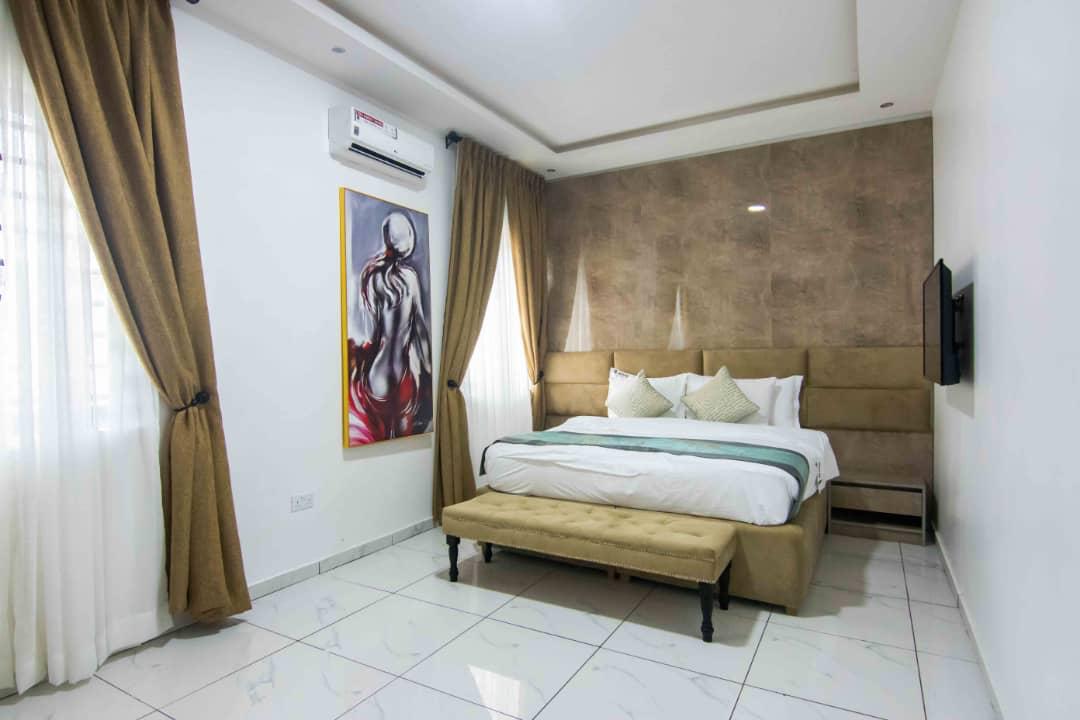 Some of your fave celebrities have paid a visit to Lifestyle 18 and absolutely had an enjoyable experience:
For more information and bookings, visit Lifestyle 18 across all social media platforms:
You can also reach them via:
———————————————————————————————————————————————————————–
Sponsored Content
The post Spotted: Zlatan, #BBNaija's Mike & Elozonam enjoying The Colourful Decor & Soothing Scenery of Lifestyle 18 appeared first on BellaNaija - Showcasing Africa to the world. Read today!.